everything else that blooms
SELFPORTRAIT

acryl on wooden plate, 61x84cm, 2022
painted in Brussels autumn 2022, exhibited at HDLU Zagreb
BRUXELLES

artist residency, 2022
Spontaneous five week artist residency in Brussels/Belgium between May and June 2022. During this period works were created in the categories of painting, photography, performance, installation and video.
WA²CH

Sculpture, plasticine, varnish, wax, 2022
made for Kombüse Bar Graz/Bullauge
OUT OF THE BLUE

Acryl on canvas, 2021/22, 100x70cm
den Kopf nicht in den Sand gesteckt
sondern
unter Wasser
drinnen rauscht der Ozean
Kognition
out of the black
into the eternity
out of the blue
into the entirety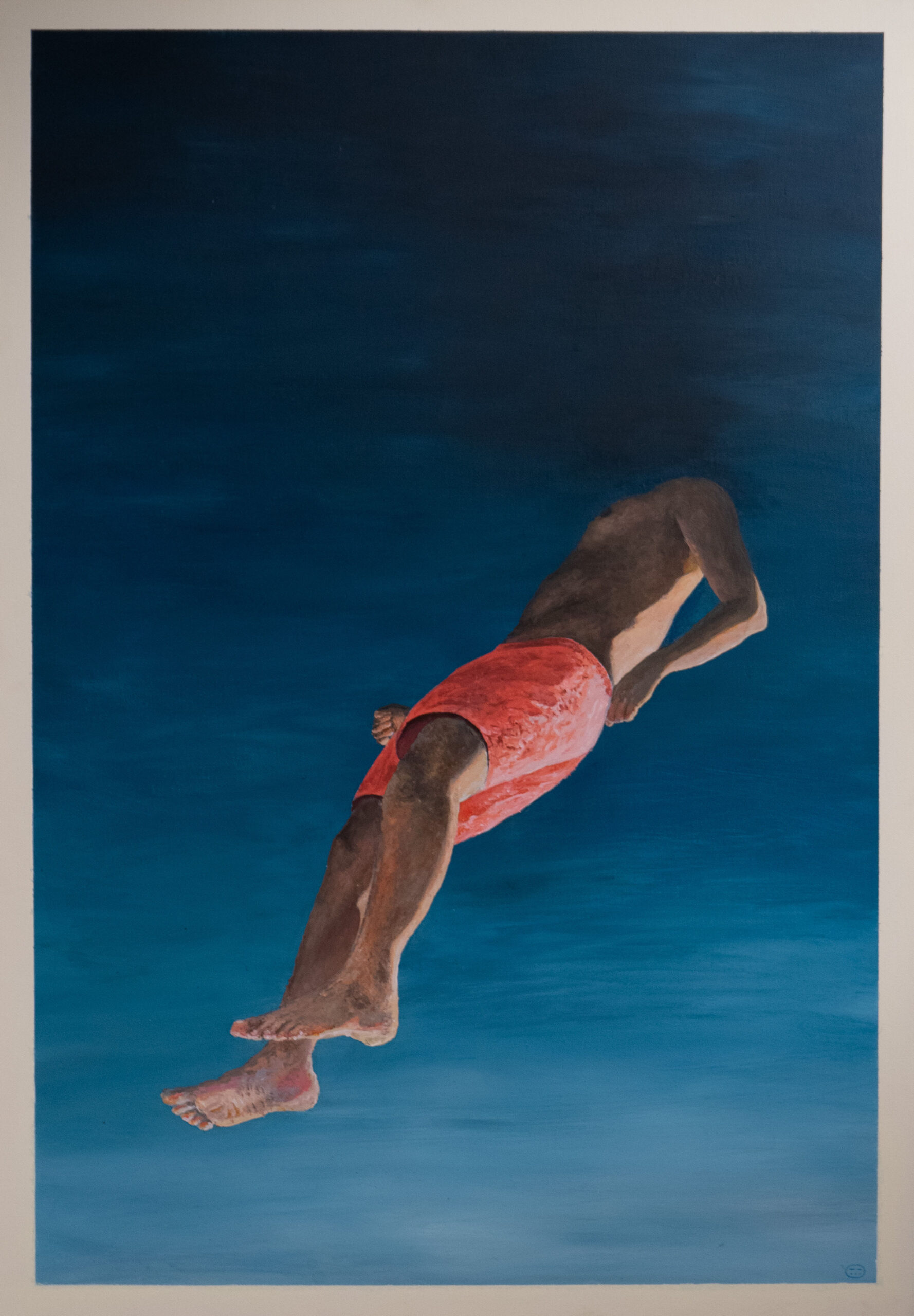 S.T.R.E.A.M (STUPID TRASH RULES EVERYTHING AROUND ME)

Assemblage, 2021

The work was created in 2021 as part of the land art project "SOURCES - SOURCES" of the association for contemporary art "next", which took place as an "artist in residence" programme.
Garbage was collected from the surrounding area and then arranged artistically to create an awareness of human pollution in a nature reserve.  This created a discourse on the consumerism of our society and on capitalism.
PROCRASTINATION
Collage, 29x42 cm, 2020
The collage was created in 2020 for the postcard series of KiG! (Kunst in Graz).
"Procrastination" stands for a behavior that postpones activities mostly unnecessarily, i.e. despite existing opportunities and abilities. Tasks are then either not completed or only after a long time and under pressure. Often alternative activities are carried out instead.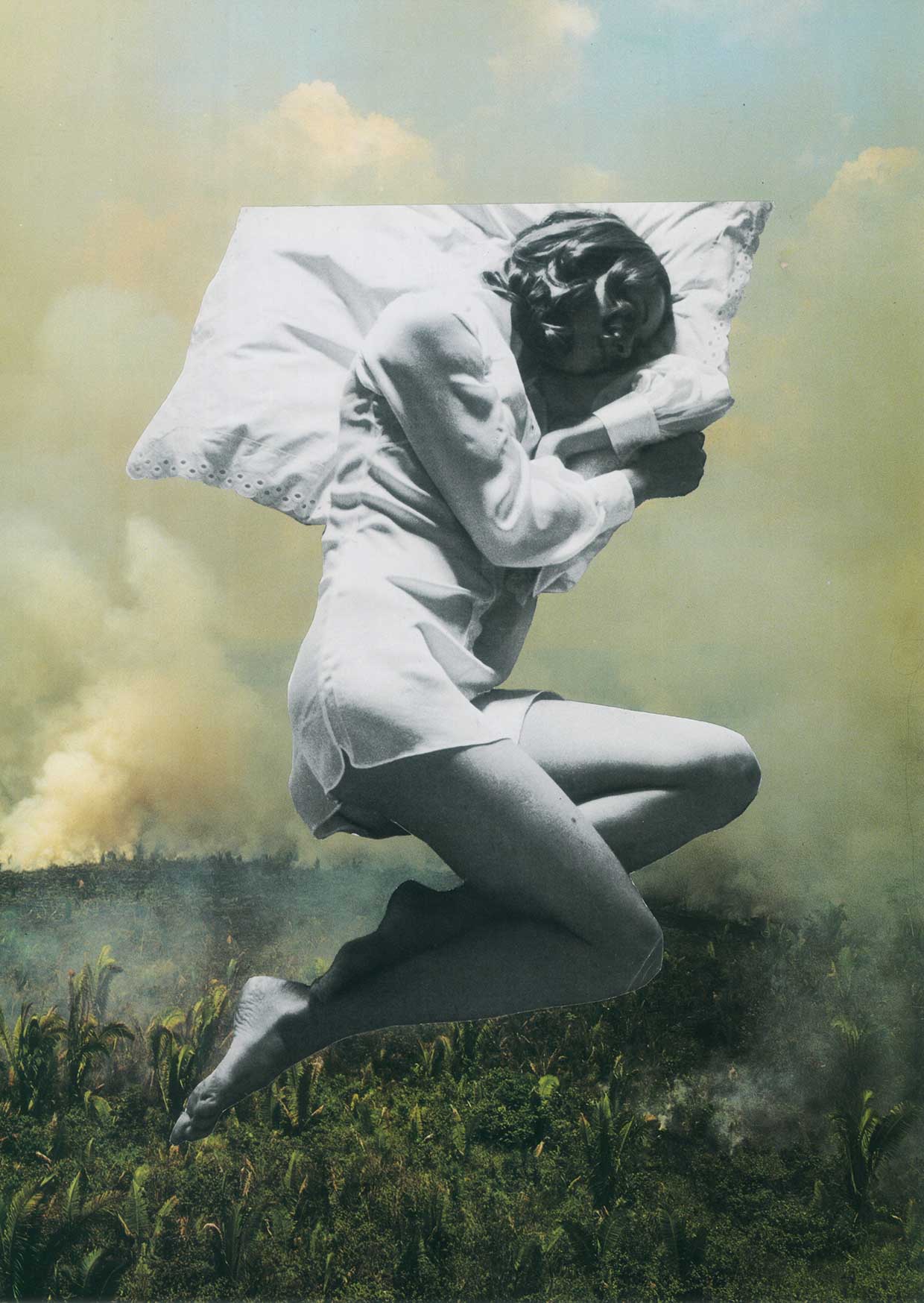 NEW BUILDINGS CRASH INTO CITIES LIKE GIANT CRUISE SHIPS

Collage, 30x40 cm, 2020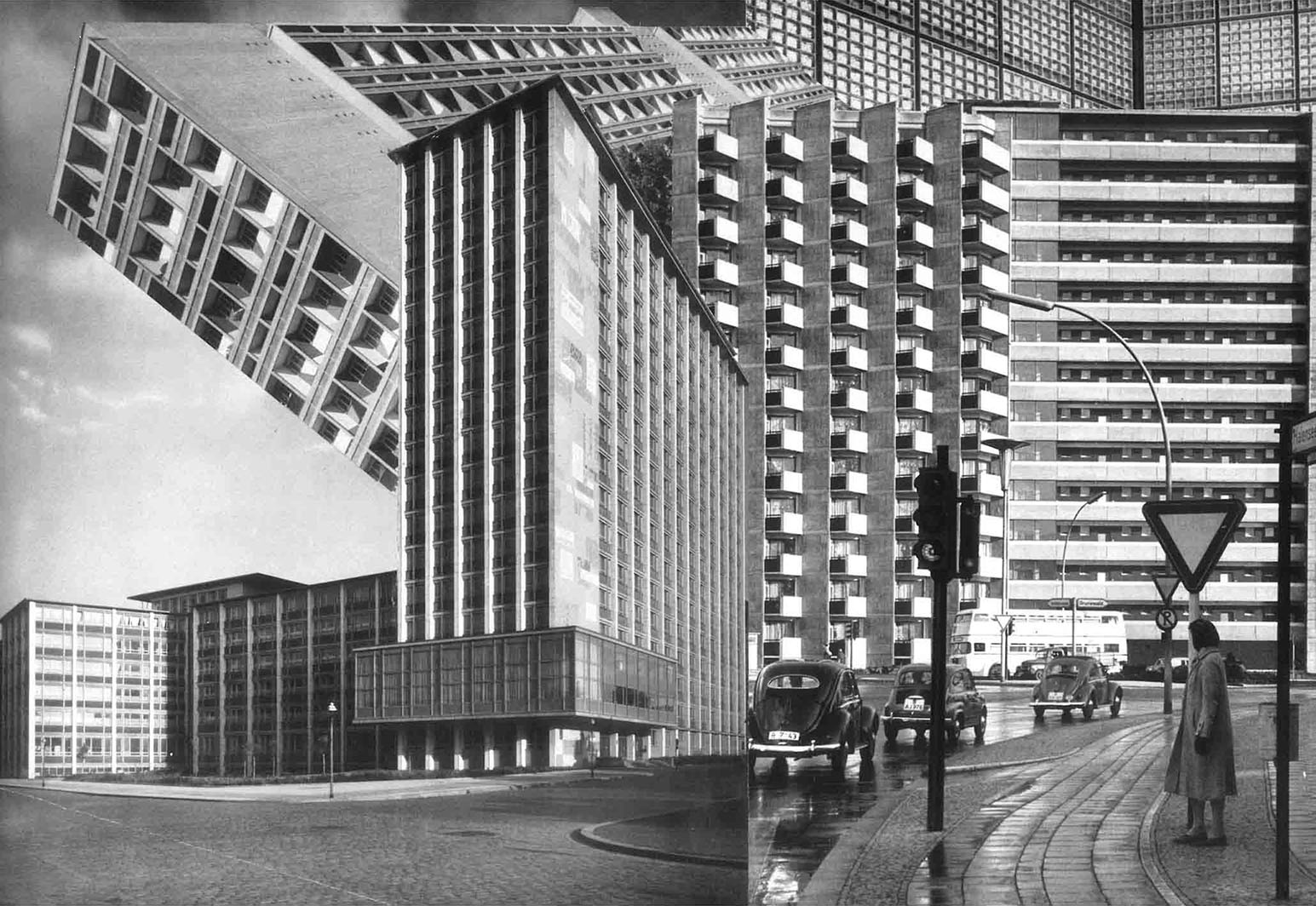 UNTITLED

Collage, 30x40 cm, 2020