Maria Schneider (1992, Graz) is a visual artist living in Graz.
She attended the HTBLVA Ortweinschule Graz in the subject area of photography and multimedia art and graduated with the Matura in 2011. From 2015 to 2017 she also completed the master class for sculpture at the Ortweinschule Graz.
In her artistic creative process, she prefers to work impulsively and always tries to allow herself improvisational creative freedom in the implementation of conceptual works. The attraction of spontaneous invention out of the moment and at the same time perceiving and observing everything that happens around her serves her as a creative design element. The reference to personal emotional processes usually forms the basis of her artistic works.
Her works are mainly created in the fields of sculpture, installations, film, photography, graphics and sound. She is particularly concerned with the interface between installation and performative participation. However, she persistently tries to resist a precise categorisation of her works and expectations and therefore constantly expands her forms of artistic expression by exploring new techniques. She plays with the controlled loss of control that results from this in order to allow her own creativity its freedom and to continuously challenge herself anew.
She is a member of the Graz art association "ROTER KEIL" where she currently also runs her studio.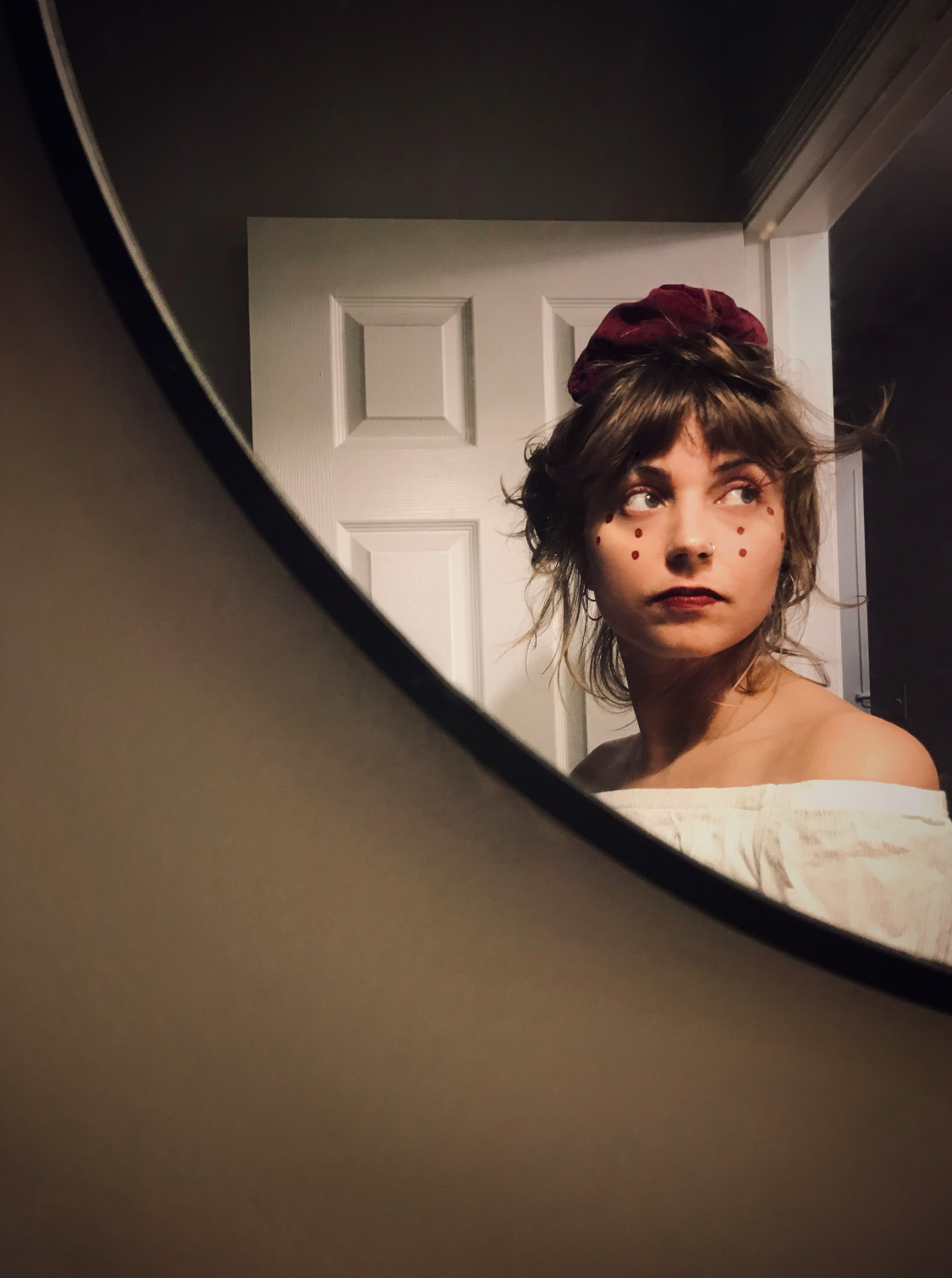 Exhibitions/artistic activity:
2023
HDLU Zagreb, exhibition "artists as mentors", "selfportrait" painting

2022
Vienna Artweek "house of challenging orders", presentation of the short film "dehumanisation"
BIAS FLINTA* Projects Dresden, part of the exhibition "Roleplay" with the spatial installation "Trieb"
"next" Association for Contemporary Art, landart project "wood and stone", installations
Brussels Gallery UNLOCQ53 - Marin Kasimir, film screening "dehumanisation" and "home"
Brussels artist residency, presentation in Graz with exhibition "fragile", Griesplatz5
Schaumbad Graz exhibition "gift (dt./ eng.) - Reflexions on closeness and dependency", assemblage with poem
Kombüse Graz porthole, "wa²ch" sculptural installation
Cafe Wolf, Film screening "dehumanisation" and "home"
Griesplatz5, part of the exhibition "they asked totally useless questions", painting & sculpture
Belgiergasse alcove, "Begegnungszonen", permanent installation
2021
"ROTER KEIL" gallery, room installation "TRIEB" in cooperation with the textile artist Belinda Winkler in the context of the exhibition "HETZ"
Academy of Fine Arts in Zagreb/ Croatia, lecture at the academy and leadership of a landart-workshop in the Velebit mountains
KiG! - Culture in Graz, part of "walk the line" - city walks with artists, "_ ziergang"
"next" Association for Contemporary Art, installation "Shrine" and assemblage "S.T.R.E.A.M." as part of the landart project "SOURCES - QUELLEN" in Seckau
Kunsthalle Graz, installation "Stone in focus" for the exhibition series "part of the game"
2020
"KEIL Gallery" Graz, group exhibition for the opening of the association's own gallery, collages "new buildings crash into cities like giant cruise ships" and "procrastination"
<rotor> association for contemporary art, Installation "No. 544" for the exhibition "IN SUSPENSE ALBEIT UNINTENTIONALLY—RATHER ACROBATIC"
KiG! - Culture in Graz, collage "procrastination"
Scholarship for visual arts of the city of Graz
Luise Kloos Erasmus+ project with Croatian art students, mentoring/ student supervision
"second room" art café and utopia, mirror installation
2019
KiG! - Kultur in Graz, mirror installation at the Queerograd Festival "Lendwirbel" Festival Graz, part of the "KEILEIDOSCOPE" performance with the band Styronauten and art association "ROTER KEIL"
"Kürbis" Wies cultural initiative, stage design for the play "Odyssey"
Galerija Karas Zagreb, part of the exhibition "Artists as Mentors", drypoint etching "Egnul"
2018
Cultural initiative "Kürbis" Wies, scholarship, room installation "verschachtelt" (nested) Music video for "Bird of the year - Elevator"
Kunsthaus Weiz/Steiermarkhof Graz/ Kristallwerk graz/MUMOK Vienna, stage design for "Der Frackzwang" a play by Günther Brus realised by "das Planetenpartyprinzip"
Designmonat Graz/Rostfest, "Desain" - interactive sculptures in collaboration with the group "some designers"
2017
Ortweinschule Graz, presentation of the final projects of the master classes - room installation "lost and found"
Part of the exhibition of the art association "ROTER KEIL" in the premises of the former BAN-Recycling - space interim use
2016
"Lendwirbel" Festival Graz, production "Art in a Cage" during the festival with art association "ROTER KEIL"
Gotische Halle Graz, room production as part of the exhibition "Opus Cuneigenum" with art association "ROTER KEIL"
2015
"Rostfest" in Eisenerz, art symposium with art association "ROTER KEIL"